What Are All On 4 Dental Implants?
All On 4 dental implants are unique because they only require four actual implants to be inserted into your jawbone. These four titanium fixtures are enough to support all of your new teeth, which will consist of quality materials like monolithic zirconia, porcelain, and acrylic. The two further back fixtures are tilted 45º to achieve the best possible bone anchorage.
During the first part of the procedure, your surgeon will insert the fixtures and fit you with a temporary prosthesis. Once your tissue has fully healed (about six months later), you'll receive your final set of teeth. You can brush your new teeth, eat food, or do whatever you'd like right after the procedure.

The Advantages of All On 4 Implants
There are countless advantages to choosing All On 4 dental implants over the traditional alternatives. All On 4 implants have several standout qualities, including their:
Custom Design: All On 4 implants can be custom-designed to accommodate the cosmetic preferences of each individual client. These include the shape, size, and colour of the implants.
Durability: Traditional implant methods only last between 5 to 15 years before they need to be replaced. All On 4 implants, however, are durable, resilient, and built to last a lifetime.
Appearance: Two of the materials in All On 4, monolithic zirconia and porcelain, give the implants a beautiful and natural appearance that's guaranteed to boost your confidence.
Affordability: Though you'll have to pay a reasonable initial cost, the quality and permanence of All On 4 implants make them an affordable and reliable long-term investment.
These are just four of the many qualities that have made All On 4 so popular among people with varying dental issues, including those with atrophic jaws and longtime denture wearers. That being said, some factors could disqualify you as a candidate for these implants. If you smoke, grind your teeth, or take certain medications, your dentist may recommend an alternative. We recommend that you speak with one of our registered clinicians to learn more.
Make an Appointment Today
You can make an appointment for All On 4 in New South Wales by contacting one of our approved clinics. We take great care to hand-pick our highly experienced clinicians. These clinicians, who operate out of some of the best facilities in the country, have the knowledge and equipment necessary for full set teeth replacements.
If you have any questions or need help locating an All On 4 clinic near you, please feel free to contact us at your convenience. To reach out to our customer service team, simply call 1300 255 664 or fill out our online form. We'd be happy to hear from you.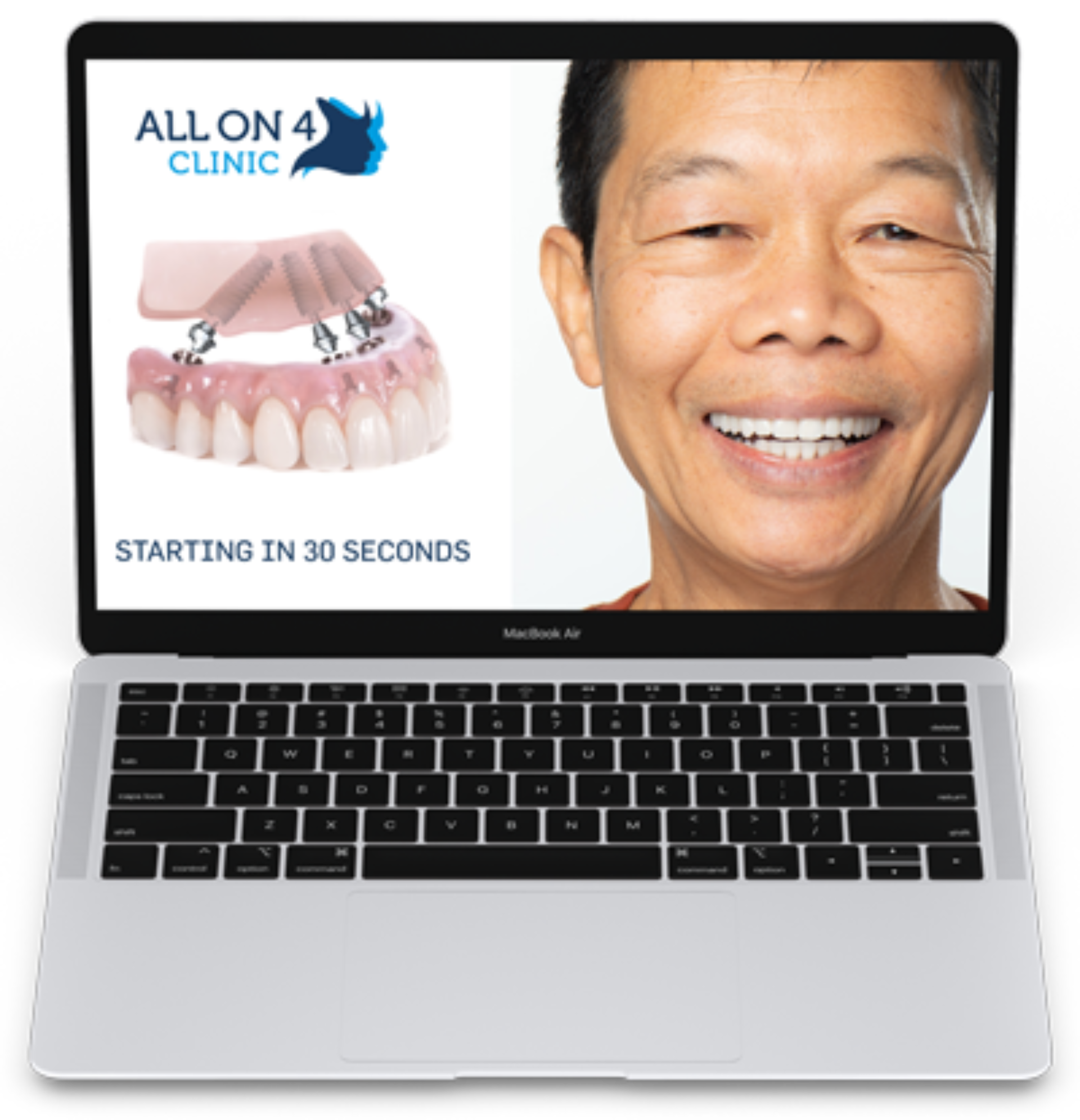 FREE Online Information Webinar
With NEW On-Demand Options and Hosted Implant Surgeon Sessions!
Everything you need to know about All-On-4, All-On-4 Plus and all aspects of the treatment process in less than 60 minutes.
Watch Now!
Our Locations in New South Wales
---